🠈 Flaming Gorge 🠊
Flaming Gorge National Recreation is home of the Flaming Gorge Reservoir on the Green River in Eastern Utah. The area was named by James Powell who was enchanted by sunset glistening off the red rocks during his epic exploration of the Colorado River and its tributaries in 1869.
The Reservoir is held back by a 502 foot thin arch concrete dam that was built from 1958 to 1964 near Dutch John, Utah. The reservoir has a surface area of 42,000 acres which winds through the canyons of the Green River.
The Flaming Gorge National Recreation Area is administered by Ashley National Forest. Since the lake is in both Wyoming and Utah, boaters need to check the regulations for both states.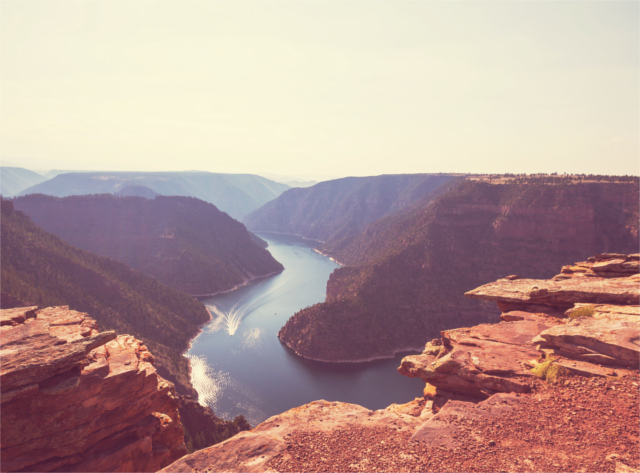 Directory Listings: